Vous trouverez dans cette page les réponses aux questions que vous pourriez vous poser.
​
Si toutefois vous aviez encore des interrogations, des remarques ou des commentaires, n'hésitez pas à contacter Laurence directement à cette adresse : contact@dermareole.com
How to buy?
---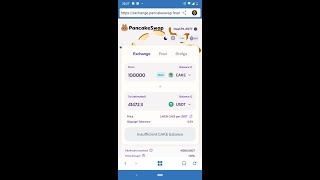 ---
When is the Presale?
---
The presale will begin after the start of our marketing campaign and a healthy number of organic community members.
---
Whats the supply?
---
100B $MGD tokens are the total supply, after our 13% burn at launch, 57B tokens will be in circulation supply. 30% will be locked for gaming and NFT rewards as well as any potential future exchange listings. 3% will be locked and vested for further development of the project 2% will be locked and vested toward paying the team.
---
How can I add MEGLADOGE to my Metamask?
---
To do this, first, enter Metamask and select the Add Token section. 2. On the page in front of you, first fill in the token contract address. The token symbol, and the Decimals of the Precision section will be filled automatically. Finally select add tokens.
---
Launch time?
---
Launch will begin 24 hours after the presale to give time for further aggressive marketing.
---
---